Jamal F. AlBahar, Ph.D., AVS, PMP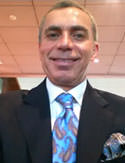 Project Management Professional Associate Value Specialist
Registered Arbitrator
Construction Claims Consultant
Risk Management Specialist
Founder - PROMIS
Dr Jamal AlBahar Short Bio - Training 2016 Dear Professional Colleagues:
Since its establishment in 1993, PROMIS has focused its business operations on providing Professional Project Management Consulting Services and Quality Training & Development Programs for our Clients. Our motto is simple, yet genuine: "A promise made is a promise delivered… Guaranteed"
PROMIS is dedicated to helping Organizations, both public and private, to improve their business performance through well established and proven Project Management Methodology and Best Practices. Our strengths are in our genuine commitment to full collaboration with our Clients, and our strong foundation of practical knowledge and extensive experience.
Our mission is:
to provide our valued clients with quality and cost effective practical project management consulting and training services with the highest standard of professionalism.
The entire consulting and training Industry is facing new challenges for the future. Our challenge is to keep up with the change in order to bring the kind of innovative Consulting and Training Solutions that enable ongoing growth and development of the new business solutions and capabilities for our Clients and their Organizations.
We face the challenges ahead with genuine commitment, energy and focus, and are energized about the potential we see ahead of us. With our commitment for continuous and efficient improvements, we are creating and delivering new consulting approach, practical tools and techniques, and innovative training programs that are practical with guaranteed positive results.
Whether you are looking for Project Management Consulting Services or simply hands-on practical training, or specific tailored facilitation in Project Management Consulting and/or Training, we can assist you and your team to achieve performance excellence for your organization and team.
We are here ready to serve you, our Valued Clients, our Strategic Business Partners.
Thank you.
Jamal F. AlBahar, PMP, AVS
Founder - PROMIS