Starting from 1st January 2018, our professional consulting services shall be subject to 5% value added tax (VAT) in compliance with the federal Laws & regulations levying and regulating the tax in the UAE. We are legally obliged to comply with this Government mandate from 01/01/2018.
Looking After YOUR Best Interest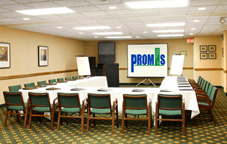 PROMIS is a leading Consulting Engineering& Training Firm, based in Dubai, United Arab Emirates since 1993, specialized in providing Professional Quality Training & Development Programs to a variety of clients across the region in the Public and Private sectors.
We have an excellent reputation in the Middle East region for offering and delivering Quality Professional Short Training Programs.
PROMIS offers more than 400 Technical & Non- Technical programs related to Construction Engineering, Contracts & Project Management, Oil & Gas, Electrical, Finance, Leadership & HR, Health & Safety, IT, Customer Service, Personnel Development, to name just a few.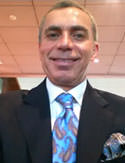 Message From the Founder and President
Jamal F. AlBahar, Ph.D., PMP, VMA
"A promise made is a promise delivered .. Guaranteed". Dear Professional Colleagues: Since its establishment in 1993, PROMIS has focused its business operations on providing Professional Project Management Consulting Services and Quality Training & Development Programs for our Clients. Our motto is simple, yet genuine: "A promise made is a promise delivered… Guaranteed."